Hotel Rottnest
Hotel Rottnest Presents: The Christmas Day Buffet 2019
Date and Time
Wed 25th Dec 2019, 11:30 am - 3:30 pm
Event description
Hotel Rottnest Presents The Christmas Day Buffet 2019
Escape the hustle and bustle of the mainland and spend Christmas Day you'll never forget on Rottnest Island. Enjoy a delightful seafood buffet lunch complemented by the best of Western Australian wines & both local & international beer.
Tickets on sale until 20/12/19 or until sold out.
Our Full Christmas Day Menu is available for viewing below: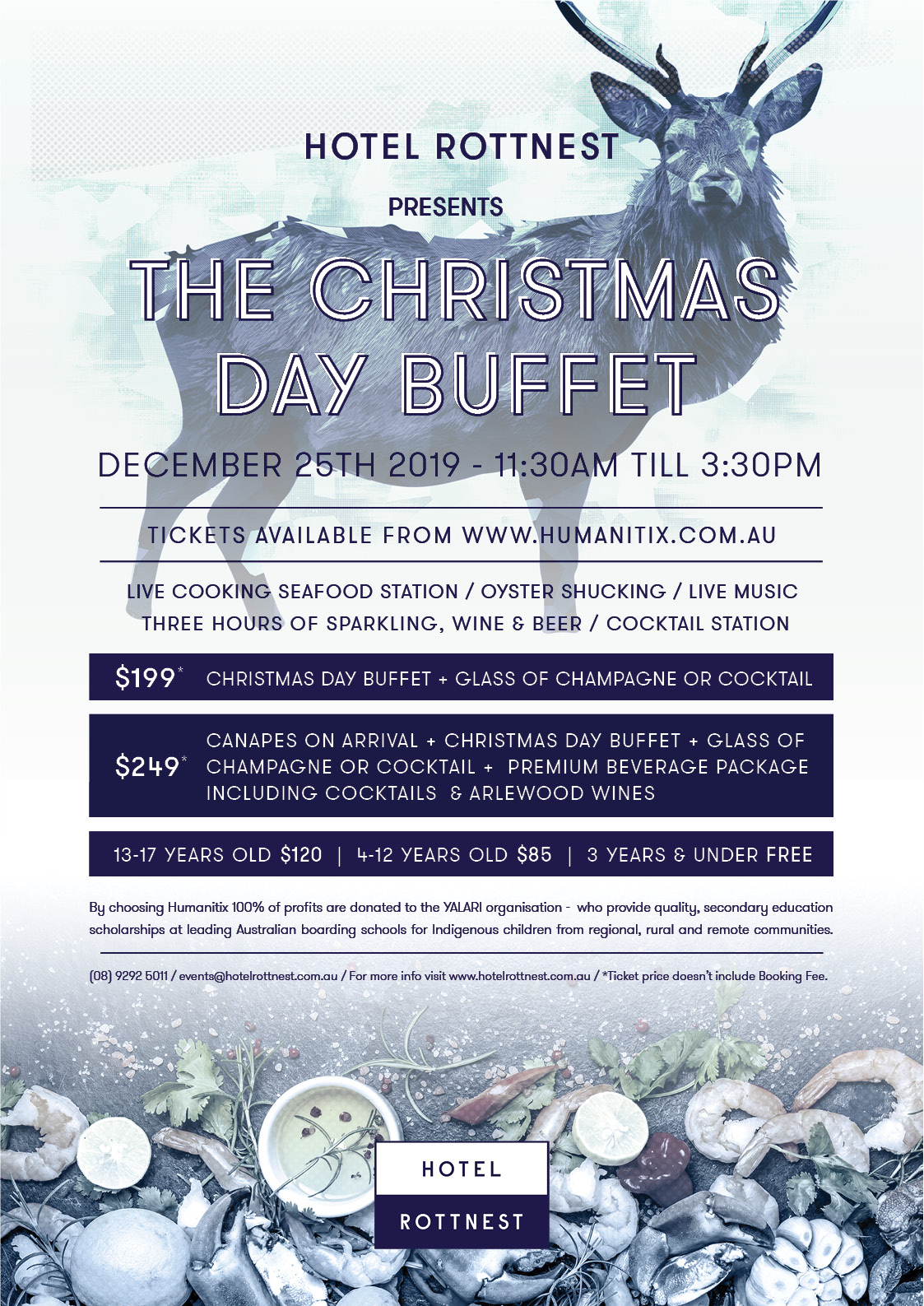 Terms + Conditions:
- Original ticket must be presented upon arrival.
- Seating preference is on a first come- first serve basis & based on ticket   category.
- Please ensure at time of booking that requests to join other ticket holder tables are noted on purchase.
- Changes are not permitted within 14 days of event date.
- DIETARY REQUIREMENTS MUST BE PROVIDED UPON BOOKING – amendments to dietary requirements are available up to 14 days prior to event.
Refund Policy
Refunds are available 14 days prior to the event
Date and Time
Wed 25th Dec 2019, 11:30 am - 3:30 pm
Your booking fee is supporting
Indigenous scholarships
Funding scholarships for Indigenous students
Hotel Rottnest
Hotel Rottnest - Located on Thomson Bay, Rottnest Island, Western Australia.